Meet the Departments at Buick GMC of Watertown
Why Choose Buick GMC of Watertown?
Why should you buy from Buick GMC of Watertown? Our unmatched service and diverse Buick, GMC inventory have set us apart as the preferred dealer in WATERTOWN. Visit us today to discover why we have the best reputation in the WATERTOWN area.
Dealership Contacts
Our skilled management team will ensure you have a phenomenal experience at Buick GMC of Watertown. Please reach out to any of us if we can help you in any way!
Stephen G.
Zehring
General Manager
Stephen Zehring has been with Ingersoll Automotive for almost 10 years. He is from Roxbury, CT with his wife Amanda the Panda. He likes to play golf and will hopefully get out more than 10 times next year. Stephen graduated from the University of Chicago and has lived in Chicago, New York City, and Roxbury amongst other places. It is his goal that when you visit Buick GMC of Watertown; you are treated well, enjoy your time with our team and at our facility, and that you have an excellent experience. Please reach out to Stephen with any questions, comments or concerns.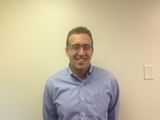 Sales Department
Our trained sales staff will help you every step of the way during your shopping experience at Buick GMC of Watertown. Our sales team is ready to answer any questions you have as you shop for a new vehicle in WATERTOWN.
Kyle
Zehring
Business Manager
Kyle has been with Ingersoll Automotive since 2006. He started as a Sales Consultant for Saturn of Watertown, while attending Ithaca College studying Finance and Marketing. Kyle now supports his Sales Team providing constant training for improved guest care as well as assistance in providing service to current and prospective Ingersoll Automotive guests. In his free time, Kyle enjoys spending time with his family. He is an avid skier and snowboarder in the Winter and loves to play basketball and golf in the Spring. As high-energy and active as Kyle can be, it doesn't get any better for him than a warm cup of coffee and a quiet morning of playing his guitar or reading a newspaper at home.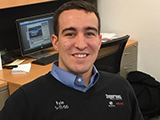 Joe
Brunelli
Sales Manager
Joe has three years of Sales Manager experience. In the past year he started doing Financial Services work as well. Prior to working for Ingersoll Automotive in the Watertown location, he spent 20 years in law enforcement. Joe likes to spend time with his family when he is not working. He has four daughters. He enjoys physical fitness and is involved in the Fathers' Club at his daughters' schools.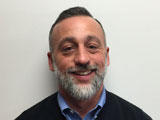 Matt has been a member of our Watertown Sales team for over 4 years. He has always been a car enthusiast, especially loving trucks. His background as a laborer allows him to match specific needs to the perfect vehicle. When not working, Matt enjoys working on his hobby farm with his daughter Hanna. They raise chickens and goats and also have a large garden.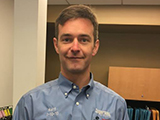 Billy
Heckel
Sales Consultant
Billy joined the Ingersoll Automotive team in April 2014. Prior to his Sales Consultant position with Buick GMC of Watertown, he had 27 years experience in the Finance Industry. Outside of work, Billy enjoys playing golf. In the past, he also has volunteered for many years coaching baseball, football, girls' basketball and soccer in his hometown of New Milford, CT.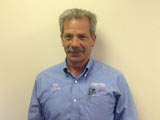 Terence
Stark
Sales Consultant
Terence Stark has worked for Ingersoll Automotive for 4 years. He was born in Passaic, New Jersey and moved to CT when he was 5 years old. He grew up in a great household and is a very family oriented man. His enthusiasm and desire to treat our guests as family is very apparent when you sit down with him. Terence has been a part of our team for years as a car detailer and only recently was moved over to the sales team. He took his time and learned the ropes while working at Buick GMC of Watertown. He's built very strong relationships with a lot of our members here and he wants nothing more than for everyone to enjoy their experiences with him and the store.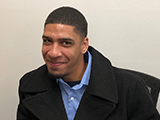 Service Department
Our GM Certified Service department has the expertise to perform a wide range of GM services. From routine maintenance to critical repairs, we take the stress out of servicing your vehicle.
Jeff
Palomba
Service Manager
Jeff Palomba has been with Ingersoll Auto for 24 years. He resides in West Haven CT with his partner Billy. Jeff is big into technology and loves flying drones. He attended SCSU and NWU for television production before making a career change to the auto industry in 1993. Guest enthusiasm is Jeff's passion when you come into Buick GMC of Watertown and he values your business! Please reach out to Jeff with any questions or concerns at 203-805-8343.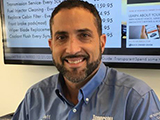 Bryan
LaCouture
Service Consultant
Bryan Lacouture has been with Ingersoll Automotive for over 2 years, and has experience with all 4 brands of General Motors products. He lives in Southbury, CT and enjoys spending time by the water. He has a passion for sports, travel, and martial arts. Bryan has been around cars and trucks most of his life. He hopes to bring his expertise and guidance to every guest who comes into the service department.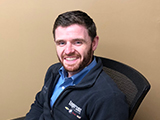 Ian
Ainsworth
Service Consultant
Ian Ainsworth has been with our team since May 2017, He has extensive experience in the automotive field ranging from classic cars to current high-tech models. Ian graduated from Baran Institute studying Automotive technology. He grew up in Southington, CT and currently lives in Meriden, CT with his wife Ashley and beloved dog Sandy. Ian loves the outdoors and is an avid sportsman, enjoys spending time on lake Zoar with his family, and really likes playing golf on his days off. It is Ian's goal to make sure all guests who visit Ingersoll Auto feel like family each and every time they come in for service.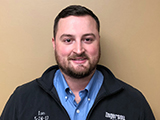 Chris
Diogostine
Detailer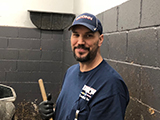 Harry
Spohrer
Lot Attendant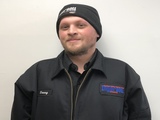 Parts Department
Our knowledgeable Parts Department at Buick GMC of Watertown can help you with any replacement parts your car requires. We carry authentic GM accessories to outfit your vehicle.
New
Monday

Tuesday

Wednesday

Thursday

Friday

Saturday

Sunday
Service
Monday

Tuesday

Wednesday

Thursday

Friday

Saturday

Sunday

Closed
Parts
Monday

Tuesday

Wednesday

Thursday

Friday

Saturday

Sunday

Closed